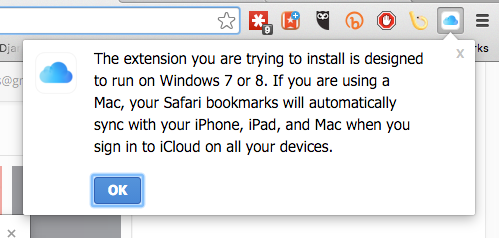 Apple have this chrome extension so you can sync your Safari favourites with Chrome, but it is designed to run on Windows 7/8, bad luck for those that use OS X and prefer to use Chrome.
I also use Safari, but for my day to day I use chrome because of the extensions. If Safari could add good extensions that would be great!
Read moreApple, Why U NO Let me use your extension in Chrome?
3,139 total views