Esto es lo que me gusta el movimiento Open Source, si el desarrollador se va por un camino que es diferente al de la comunidad entonces la comunidad tiene el derecho de hacer un fork y continuar sin tener que estar a expensas del desarrollador.
Redis Labs obviamente ha puesto mucho empeño en el éxito de su motor de base de datos en memoria: Redis, así como de otros componentes, pero también consideremos que por mucho empeño que le pongan, no seria tan exitoso si no fuera por la comunidad. Es decir, no le quito ningún mérito a cualquiera de las dos partes.
Esto ya ha sucedido en el pasado, se me vienen a la mente dos proyectos que pasaron por lo mismo:
MySQL
La empresa que se encargaba de desarrollar MySQL eventualmente fue adquirida por Sun Microsystems quien le dió mucho empuje al desarrollo de software Open Source, MySQL en manos de Sun tuvo mucho auge entre la comunidad FLOSS, sin embargo, cuando Sun fue adquirida por Oracle el desarrollo de MySQL se vio menos intenso, vaya, Oracle ya tenia un motor de base de datos era obvio que MySQL no tuviera tanta atención.
Que fue lo que sucedió?. La comunidad hizo multiples forks de MySQL de los cuales están vigentes MariaDB (mi favorita) y Percona. Al ser forks de MySQL sirven cómo remplazo total del motor que ahora es propiedad de Oracle, para algunos incluso, preferible usar estos forks que el motor "original".
OpenOffice
Open Office tiene una historia muy larga dentro de la comunidad, originalmente como StarOffice, la suite ofimática de Sun Microsystems, luego en su forma Open Source como OpenOffice y que gracias a que Oracle compró a Sun, pues cayó en desarrollo, al grado que se hizo un fork llamado LibreOffice. Eventualmente OpenOffice fue concedido a la Apache Foundation para que la comunidad continuara con su desarrollo pero poco ha crecido, siendo LibreOffice quien tiene mas actividad.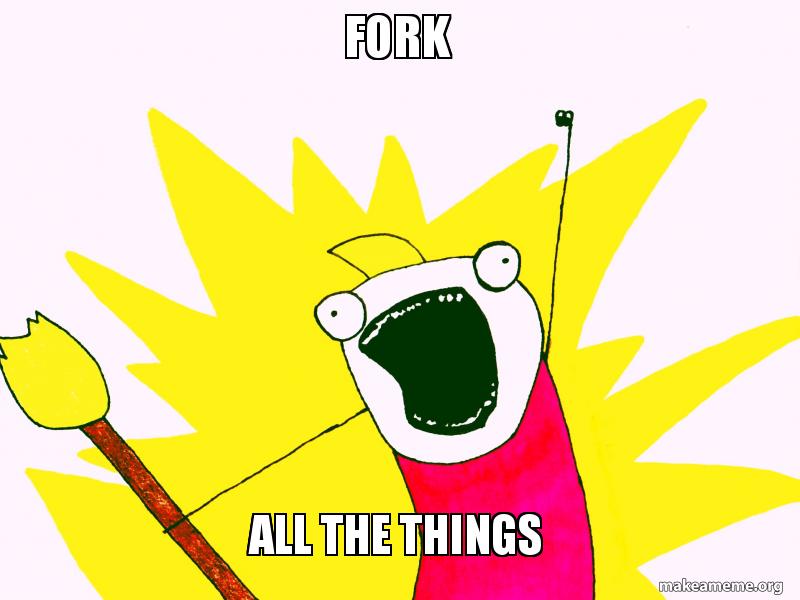 Aunque no todo ha sido miel sobre hojuelas para los forks…
Solaris
Sun Microsystems (otra vez) tenia este sistema operativo (Unix) para sus servidores Sparc, eventualmente lanzaron una versión open source de Solaris, tal como Red Hat hizo con Fedora o SuSE con OpenSuSE, esta versión de solaris se llamó "Open Solaris" que iba bien, hasta que  poco a poco fue cesando su desarrollo, tuvo varios forks (ej. Open Indiana), pero ahora son relativamente pocos los que la ocupan.
Qué sucederá con Redis, pues si la comunidad se aplica espero que suceda lo que vemos vimos con MySQL y Libre office, pero en caso contrario tendremos otro Open Solaris.
Que fork se me esta pasando?,  Escribe en los comentarios.
Redis put some of the program's code under the anti-open-source Common Clause license. Now, developers are counterattacking by forking the code.
Source: ​Redis Labs and Common Clause attacked where it hurts: With open-source code | ZDNet
2,817 total views, 2 views today