After a couple of years my Apple "Magic" keyboard started to fail, there is just one key that is failing but is a very important key… the "Left Shift" key.
It is a very important key since a lot of key shortcuts depend on it, and I had to get a new keyboard for just one key. Maybe if a complete row was malfunctioning I could feel a bit less frustrated, but one key.. one freaking key..
So… Getting a new Apple keyboard… a new Magic Keyboard (the new gen.) is about $2400 MXN about $120 USD.. and although I think apple products are good products, well done and quality ones I think paying $2400 MXN in amazon for one keyboard is just throwing my money to the garbage..
What did I do then?.. well, turns out that there are a lot of alternatives to the Apple Keyboard, there are a lot of Chinese keyboards that are more or less the same thing… less, less than the same. But, they might work.. they cost around $15USD and they are bluetooth keyboards, but I'm afraid that the price says it so.. they are cheap and they will run out super fast, so.. not an option.
Using my laptop keyboard.. yes, that's why they keyboard is there, and I'm happy using it but.. the MacBook Pro can get a bit hot in this place, around 60 ºC on a normal day so… I'm not that happy touching a hot surface. I'm fine having it for some casual work, but as my daily keyboard.. no. Also, I have no plans on ruining the laptop keyboard which I'm pretty sure is hard to replace (and expensive).
So, having a normal (windows) -less expensive- keyboard… no. A windows keyboard is not an option. The OS is pretty tighten to the keyboard, Windows Key and CMD key are placed in different places, there are usually no "media" keys and other "Mac" keys like "Mission Control" or the ones that bright up/down the screen.
So, I went to the local computer stuff store today to get a new hard drive for a laptop and I saw a keyboard that I thought I would like.. the Logitech k380 keyboard.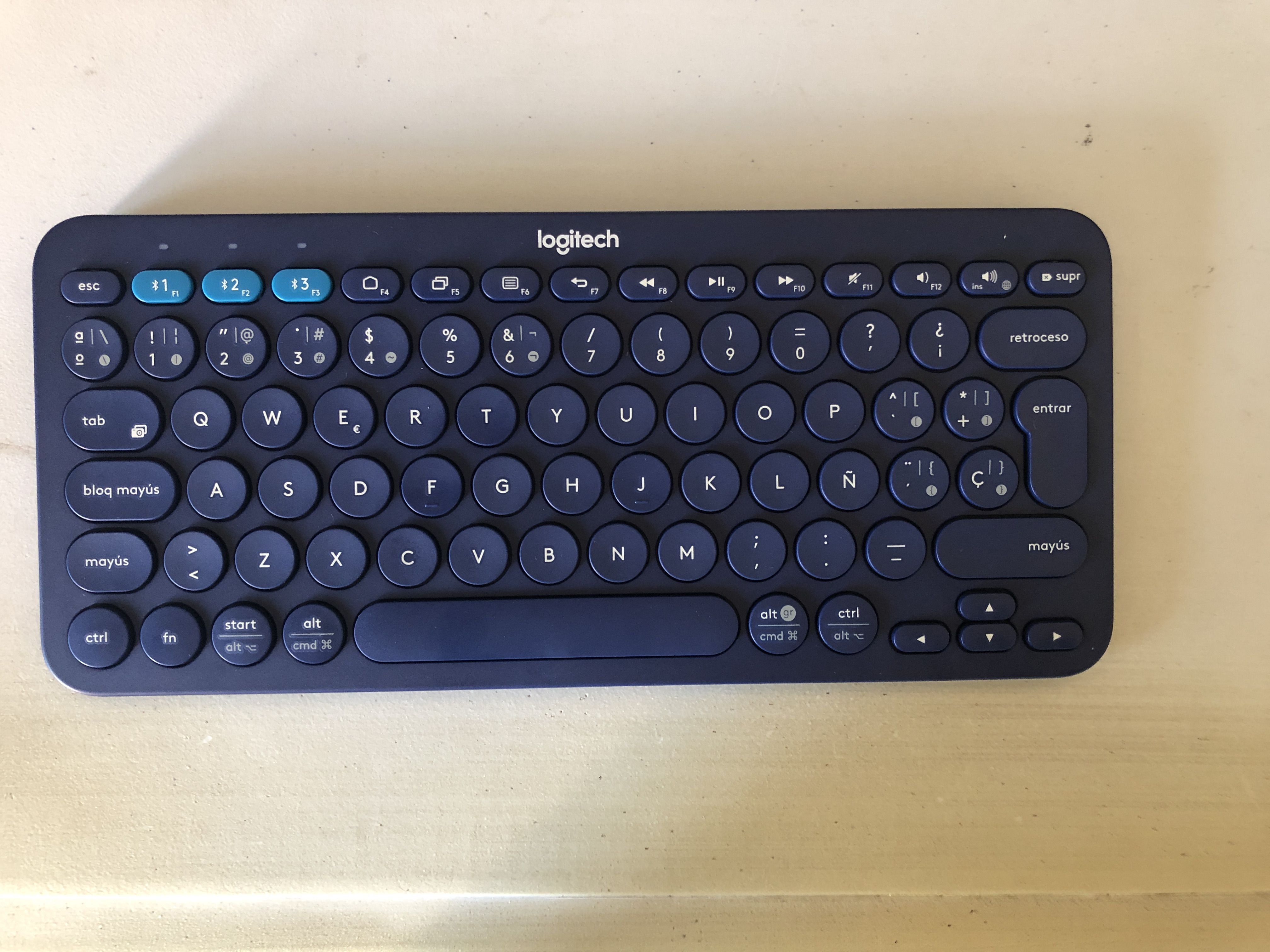 I had a combo (keyboard and mouse) for a windows computer, it has been working for years and is still working (with a couple of maintenances, cleaning it up removing all keys). So, getting a new Logitech keyboard gave me some hope to have a keyboard to last.
So, I got that keyboard, is nice, is clicky as the apple one, is the perfect size (almost as the Apple one), it have the CMD, Option, Control, keys on the left and Alt, CMD on the right, it have the same layout as the Apple keyboard (Spanish ISO), is even a multi-device keyboard with three keys to pair with three different devices (I already have paired my Mac and my iPad) but.. there is one problem.. one single problem…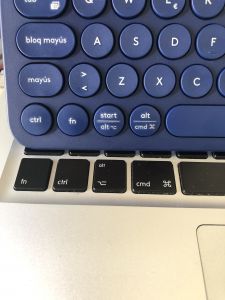 The Control Key and the FN key are swapped… Not a big issue, but I have to live with that..
There are some options to swap keys, like Karabiner, which is pretty awesome! but the keyboard had this issue.. the fn key does not behave as a normal key.. it does not send a key signal to the system, it is just merely a switch between the normal keys and the function keys in the keyboard, I mean, it does not work as a standalone key, So, even when I'm able to switch the "Control" key to work as FN, they FN key is not programmable (Shame on you Logitech).
So.. I have to live with this.
Btw.. the keyboard was only $400MXN ($20 USD) even when in the Logitech site it is around $37 USD ($740MXN). So, I ought to be happy.
What keyboard are you currently using ??
[amazon_link asins='B01AYMU4KE,B01LZ9C8QL,B010S0HACW,B01N4RFVSU' template='ProductCarousel' store='launocom-20′ marketplace='MX' link_id='b8ebe428-e5d2-11e8-93f4-392f51833a3c']