Twittear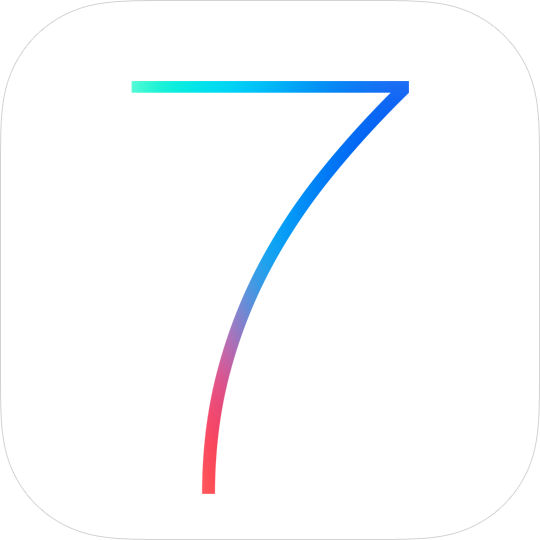 About a week ago I made myself to an iPhone, a quite old iPhone, was the best option because of the price/benefit against other Android alternatives at the same price. The iPhone supports iOS 7 and even when I'm getting familiar with it I have some complains against the way it works.
So, let's start with being positive, the things that
I like
about iOS 7 and the phone. The first thing that you'll notice is
the build quality
, I have no complain at all, the materials, the finish, all in this phone is great, the device is not big but it feels a bit heavy meaning that every single space inside of it is used.
I'm pretty much used to bigger screens, the GNex screen is a 4.75" while the iphone is 3.5", still comfortable, and talking about the screen, it is really impressive, shaper than the screen of the GNex.
Another thing that I love of this device is the camera, pictures are really nice even when they are just 5MP pictures, with good light photos are sharp and even with low light they are quite good.
Power management is another thing that I like about it, even when the battery is smaller than the Nexus it seems that it last long, I could leave the phone connected to the WiFi and battery does decrease but not that fast as the Nexus. The WiFi automatically disconnects some minutes after the screen is turned off and I assume that from time to time it gets online to update stuff (mails, apps, etc.)
I think this covers most all the things that are worth to mention of the things that I like about the iPhone, again, most of them are about Hardware, quality on the hardware, now I'm about to talk about the thing that I don't like.
I hate the fact that all the apps that are not developed by Apple are second class citizens in iOS
, I have a couple of reasons that prove it.
The first, you can't set your default browser, your default mail app or any other service provider (twitter for example), you have to stick to what the Apple Apps. I'd love Chrome and I also like to have it as my default browser, but I can't. I made use of GMail all day and even when I can install it and configure my accounts to use it I still have to set them for the system, there is then, no integration, okay, let's not blame iOS for this but the Gmail app, but here comes the second reason.

What if I want to use a particular app to share stuff, let's say, a picture. What if I want to use GMail to send that picture? I'll have to open GMail, create a new message and attach the picture, I can't do this directly from the pictures app, however, you can do it only with the Apple Apps.

Apps can talk to apps, but they are completely isolated, I mean, you are in Twitter and click a link, it should open Safari, when you are done there is no way in Safari to get back to he app that requested it, you have to double click the home button and manually go back to Twitter.

Apps are just apps, there are no content providers, an app can't say "Hey, I can handle that URL", if you click a Twitter link in Facebook it won't open that link in the Twitter app, but will open a web view, even if you want it to be opened in Safari it is still not Twitter.

Apps are so isolated that, one App that I really use a lot, Dropbox is extremely limited, you can't download a file if it is not recognised by the OS or if Dropbox does not have a handler for it. There is not a shared place to hold your files, pictures have to go to "Camera Roll", what if I want to download a PDF?, a shared "Download" folder would be good.

In my opinion, there are several things that Apple must address in iOS before they can continue calling it "The most advanced mobile operating system". Android is definitively far, far beyond it.